This article applies to Outlook 2016, 2013, and 2010:
Check your junk folder to see if you have received any emails marked as junk. If you find an email from Transcepta pending, follow the instructions in the screenshot below.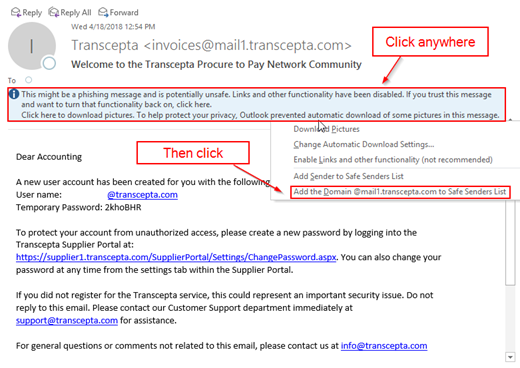 If there is no mail from Transcepta in your junk folder please follow the steps below:
To view your safe sender's list, select the "Home" tab in the optionally-always visible ribbon. Click on the "Junk" dropdown button, and select "Junk E-mail Options" at the bottom. This opens Outlook's spam settings dialog, to be covered later. Select the "Safe Senders" tab at the top.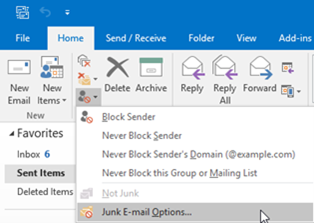 Click on the "Add" button on the right.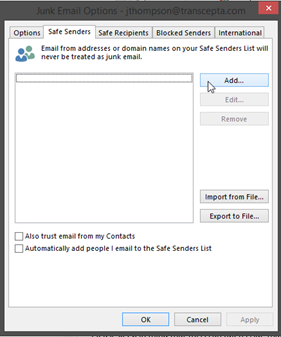 Type "@mail1.transcepta.com" then click OK to add. Repeat this step and add "@transcepta.com" as well.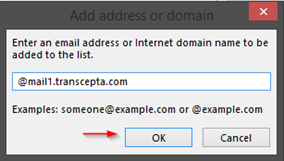 Click OK once more to save.